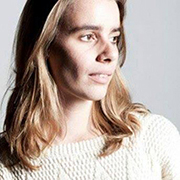 DIRECT INQUIRIES
sidneylealebour@gmail.com / +33 (0)6 50 25 92 90
BIOGRAPHY
French. Born in 1990, in Paris.
After few travels by myself, for most of them in Eastern Europe, architecture studies at ENSAN and photography studies at ENS Louis Lumière,
I leave Paris, in March 2014, to cross the eurasian continent from west to east by hitchhiking. Of this adventure will emerge many projects
such as «Baths» or «Petroleum Spa», a photodocumentary realised in Azerbaijan with very special therapeutics centers.
In eight months, coutry after country, from France to China, I photograph a lot of differents populations.
On my return, I work with various organizations as a photographer and my work is published and exhibited.
A year later, I'm heading north to Russia in the middle of the winter to experience extreme temperatures (-3O°C) during three months.
To my surprise, I come back alive! More projects will follow to document extreme work around the globe (Egypt, Indonesia...).
Color and people are two important caracteristics of my work.
I'm currently represented by the agency « Hans Lucas » and the gallery "Hegoa" in Paris.